Featured Deal
Loaded with features but without all the flash of the Urban Grey series, the standard black P-07 Suppressor-Ready comes with high night sights and extended magazine bases in addition to the obligatory extended, threaded barrel (1/228). The CZ P-07 is the updated version of the CZ 75 P-07 Duty. The debut of the full-size P-09 brought refined lines and interchangeable backstraps to our polymer Omega line. The P-07 follows suit, with new features and a nitrated slide finish that wears longer and has increased corrosion resistance. The pistol as a whole has been dehorned, removing any sharp edges to make it more comfortable for all-day carry. Like the P-09, the P-07s safety and decocker are interchangeable with a few minutes and minimal tools. Add to that small, medium and large backstraps and an integrated 1913 Picatinny rail on the dust cover and the P-07 is adaptable to the shooter and their needs, from service pistol to bedside protector to the envy of the shooting range. The P-07 shares the P-09s updated trigger shape which is more comfortable for long days at the range, as well as its snag-free hammer and forward cocking serrations. Metal 3-dot sights and a beefed up magazine spring round out the bevy of updates, resulting in the best P-07 weve had to date. May ship with or without a lanyard loop.
CZ P-07 91289 For Sale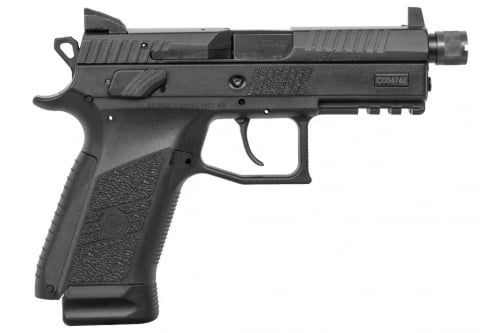 $515.00

See Deal
CZ P-07 91289 Pricing
Fair Market Range
$460- $480
Fair Market Price
$470
New Gun
Price history for CZ P-07 91289
Highest Price: $525.00
Lowest Price: $411.64
CZ P-07 91289 Q & A
High probability that you will Preston. I own Glocks and CZ's and find the CZ model's to be as good or slightly better ergonomic fit than the Glock. They are as reliable and accurate so I am confident you will like it too.
Please select a best answer. Also please note that the 1st answers given are at the bottom of the thread. You can select more than one best answer by opening the question in multiple windows/tabs (before selecting best answer) then selecting a different answer in each window/tab